Gretchen Curry Volunteers for Focus STL Women In Leadership Selection Day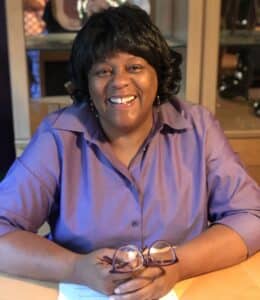 Gretchen Curry, President of StaffLink, participated in Focus St. Louis' Women in Leadership (WIL) Selection Day on Saturday, August 7th. Ms. Curry interviewed and wrote evaluations on three (3) candidates under consideration for the upcoming WIL Class 74. The interviews this year were conducted by phone.
The Women in Leadership (WIL) program has been offering leadership training to women for nearly forty (40) years.
Ms. Curry participated and graduated from WIL's Class 13. Class 13 was held in 1986-87.
The WIL program is currently held twice a year, once in the fall and spring. The program last approximately four months. WIL offers female professionals the opportunity to sharpen their leadership competencies, to attain a more comprehensive understanding of the St. Louis region, and to build meaningful relationships with women in leadership from diverse backgrounds. Through various presentations from St. Louis business, civic and community leaders, and field trips, the WIL participants are able to observe and explore different leadership styles and to tap into the wealth of knowledge generously shared with them from the St. Louis leadership community.
When Ms. Curry participated Class 13 in 1986-87, she was laying the groundwork to start StaffLink. She says that, "WIL was pivotal and significant in helping me to grow in confidence in my entrepreneurial journey".
She stated that she found participating in Selection Day interviews very "rewarding and energizing". She hopes she will be asked to participate in the future.
Graduates of WIL join more than 10,000 other Focus STL leadership alumni.
Other Focus STL programs are:
Leadership St. Louis

Emerging Leaders

Youth Leadership St. Louis

Focus Impact Fellows

Experience St. Louis.
To learn more about the leadership programs offered by Focus St. Louis, visit the links below.
http://www.focus-stl.org/programs/find-your-program/
https://www.focus-stl.org/2021/02/05/focus-selects-spring-2021-cohort-of-women-in-leadership
WIL-Program-Fall-2021.pdf (focus-stl.org)
Latest posts by Katie Krenning
(see all)