Terms and Resources to Help Family Caregivers of the Aging in Missouri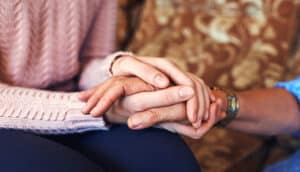 As we or a loved one ages, we are faced with decisions that need to be made. Often, we are confronted with terms that are new to us and don't know where to begin. Hopefully this brief overview can help clarify some of the terminology and offer practical resources that will link you to needed resources. The focus is on care in Missouri, but much of the information should be helpful outside of this state.
This is a brief overview of terms and resources.  If further help is needed, a certified Geriatric Care Manager can help you or your family through the maze of terms and options faced as needs change and decisions need to be made.
TERMS AND RESOURCES REGARDING MEDICAL CARE IN THE AGING
Terms you may encounter when seeking help:
Medicare is a type of health insurance funded by the federal government.  This health insurance program is open to all U.S. citizens and legal residents, age 65 and older, but exceptions exist for individuals who are younger than 65.
For detailed information, here is the link to the Medicare Handbook, Medicare and You:
https://www.medicare.gov/medicare-and-you   
Medicaid – MoHealthNet is the term used for Medicaid in Missouri.  Eligibility for Medicaid is based primarily on income level, assets, and family size.  For further information:
https://mydss.mo.gov/healthcare
Veteran Benefits – Veterans, and at times their surviving spouses (through the Aid and Attendance Program), may be eligible for help through the VA.
MO Information:   https://mvc.dps.mo.gov/docs/veterans-benefits-guide.pdf
Federal Information:   Obtain a copy of the Federal Benefits Guide for Veterans online at:
https://www.va.gov/opa/publications/benefits_book.asp
TERM AND RESOURCES REGARDING SENIOR LIVING OPTIONS
Note – Medicare does not pay for long term care.  With certain requirements, Medicare can help pay for short term rehabilitation services in an approved facility.
Medicaid may pay for skilled nursing care for qualified persons.  The facility must be approved and willing to accept the Medicaid reimbursement as payment.  The number of Medicaid "beds" is often very limited.
AGING IN PLACE – allowing a person to remain in his home, even as physical and/or medical abilities decline.  Home Care is an option when a family is not able to provide all the care a loved one needs to remain in their own home.  Possible sources of payment for home care include:
Direct Pay – by the person needing care or their family.
Long Term Care Insurance – these policies will often help cover home care.  Benefits vary greatly depending on the individual policy.
Medicaid – offers limited hours of home care for participants who meet a need for a certain level of care.
Veteran Benefits – the VA may offer limited hours of home care for qualified veterans.
Important Note:  In Missouri, Private Duty Home Care companies are not required to be licensed.  It is important to make sure the company you chose has a good reputation.  Home Care companies in Missouri that offer Medicaid care must meet the State requirements for this program.
INDEPENDENT LIVING FACILITY (ILF) – A facility that allows seniors to be independent but offers companionship and many services that can make life less stressful – meals, transportation, housekeeping and planned activities to name a few.
ASSISTED LIVING FACILITY (ALF) –  A residential facility that will provide care for persons needing specific help while enabling them to live more independently than a skilled nursing home.  Medicare and Medicaid will not pay for long term care in an ALF.
SKILLED NURSING FACILITY (SNF) – This is what is considered by most to be a traditional nursing home.  These facilities provide the most physical care and the least autonomy.
MEMORY CARE FACILITY – Memory care can be offered in a separate section of many facilities or can be offered in a facility that only cares for those with memory issues, Alzheimer's being the most common.  For further information in Missouri, please contact the Alzheimer's Association.
https://www.alz.org/greatermissouri
TERMS AND RESOURCES REGARDING LEGAL RESOURCES
An elder care attorney can explain and prepare documents needed to ensure that a person's financial and physical needs are protected.  This an overview and a link to further information and resources.  It is not meant as legal advice. 
Advance Directive – Establishing an advance directive regarding future health care decisions can ensure that a person's wishes are met and can also relieve families from having to make difficult decisions at a time of great stress. The Missouri Bar has developed and makes available as a public service a "Durable Power of Attorney for Health Care and Health Care Directive" for use by the general public. This form may be downloaded as needed. There is no copyright on this publication. 
https://missourilawyershelp.org/legal-topics/durable-power-of-attorney-for-health/
Probate – is a court-supervised process of transferring legal title from a person who has died to the person's distributees.  Probate is necessary to protect the rights to the probate estate of a decedent's heirs, devisees, and creditors. An orderly transfer of property is done after estate property and debts are administered. 
Wills – a legal paper stating who receives your property when you die.  Laws regarding wills will vary by state.  A will does not avoid the need to go through a probate court.
Revocable Living Trust – an agreement that directs how your property is to be managed and distributed during your lifetime and also upon death.  This can be amended or revoked during your lifetime.  Probate is not needed with a trust. 
The MO bar website also offers a Probate Law Resource Guide.  This guide not only covers probate, but offers important information on wills, revocable living trusts, living wills, durable power of attorney, to name a few.  
https://missourilawyershelp.org/wp-content/uploads/2021/06/probate-resource-guide-updated-5-16.pdf
OTHER RESOURCES FOR SENIORS AND THEIR CAREGIVERS
Missouri has 10 Area Agencies on Aging.  This is an excellent source of information and help for those over 60. 
In St. Louis City, contact the St. Louis Area Agency on Aging (SLAAA):
https://www.stlouis-mo.gov/government/departments/human-services/aging-services/index.cfm
Aging Ahead is the name of the Area Agency on Aging that provides supportive services in St. Louis, St. Charles, Franklin and Jefferson counties. 
https://www.agingahead.org/who-we-are/our-agency/
Senior Citizens Handbook – a 72 page booklet of Missouri resources for Seniors.  Helpful information on Finances, healthcare, housing, consumer and Legal information, and Veterans Benefits 
Seniors Resource Guide is an annual guide provide by St. Louis Times 
For more information on Care Management and Pam Stone, BSW, CCM visit the following link:
Care Management at StaffLink in St. Louis, MO (stafflinkusa.com)
Pam Stone, BSW, CCM
Certified Care Manager
Aging Life Care Association Advanced Professional Member
StaffLink Care Manager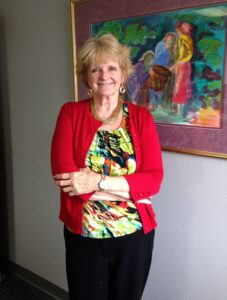 Latest posts by Pam Stone , BSW, Certified Case Manager (CCM)
(see all)