Four (4) Reasons Why You May Need a Geriatric Care Manager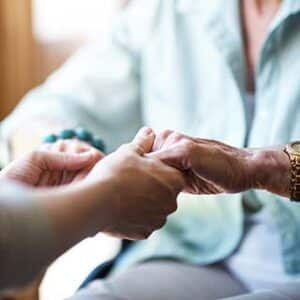 There are many times in life that most of us look forward to, and even embrace full steam ahead – our careers; falling in love; perhaps having a family; planning trips; our hobbies and interests etc. On the other hand, there are certain things most of us tend to avoid addressing until we are forced to – such as dental work; doctor visits; making a will or trust; and sending in yearly taxes!
Facing our inevitable aging and mortality is often the last thing we want to address, and so often the issues that come with aging are avoided until a crisis forces us into a world of unfamiliar choices. We are faced with a new vocabulary of terms that we may never have heard of, and perhaps pressure and advice coming from all directions.
Geriatric Care Manager Explanation
A Geriatric Care Manager (GCM) can offer guidance at times when you or your family are overwhelmed. Such a professional advocates for the senior and can guide them and their families through this very confusing and emotionally draining time. While many very competent persons may identify as a geriatric care manager, an Advanced Professional Care Manager recognized by the Aging Life Care Association (formerly the National Association of Professional Geriatric Care Managers) has the recognized educational background and accepted certification.
At a time when you may be overwhelmed by "professionals" giving you advice, why would you willingly want to involve another one?
Hopefully a Geriatric Care Manager can help make sense of what you are facing and the choices and decisions that will have to be made – either by understanding them and making wise decisions or by letting things happen by default – likely the worst choice!
Benefits of a Geriatric Care Manager:
Can

my family member

(or myself)

remain safely in the home? Are they physically able to care for themselves? Is one parent capable

,

but is caring for their spouse too much physically and emotionally for them? Is my parent mentally able to make safe decisions? Is their home set up with their safety in mind

? Can my parent continue to safely drive their car? If not, how can I ever take away their keys!

What resources might they be eligible for? 

When meeting with a

n individual or a

family, a G

eriatric Care Manager

can do an assessment to screen for memory issues

,

to determine what their physical limitations might be

,

and to look for safety issues in the home.

This is done using appropriate screening tools and perhaps most importantly, listening to the concerns and desires of all involved.

Do family members disagree on what is best for a parent? Often this

can do

great damage to relationships between siblings

and cause great stress on the parent

. 

A G

eriatric Care Manager

can listen to the desires of your parent and all family members and make educated suggestions. Most family members want what is best but may see things very differently. This is often magnified when siblings live out of town and are not aware of the day to day issues the in

–

town siblings are dealing with.

A G

eriatric Care Manager

can also look for red flags that might indicate that someone is not looking out for the family member. Unfortunately, at times when an aging person most needs to trust the people in their lives, they can become prey to those who are not trustworthy.

How can I be in two places at once? Grown children of aging parents are usually dealing with complex lives themselves and may not have the time needed to help their parents as much as they would like.   A G

eriatric Care Manager

can offer guidance to resources that can be of help

.

Home care

is often the first choice. It can allow your parent to remain in their home

as long as

possible. Home

c

are

can provide a caregiver to do many of the things you would like to do for your parent if you had the time – such as bathing and dressing; laundry; shopping; meal preparation; light housekeeping; companionship; mental stimulation; and safety.   

A G

eriatric Care Manager

can also provide transportation to doctor visits as well as being a second ear to make sure the client and family understand what the doctor is saying.

 If my parent can no longer live safely on their own, what are my options?

Can our family afford 24

hr

care to allow the parent to remain in their home? 

If moving to a facility is needed, how will I ever make a choice? What should I be looking for

? 

Will Medicare pay for care?

Does the VA offer any help? How about Medicaid? 

I run into all these terms – Independent Living, Assisted Living, Memory Care, SNF,

C

ontinuum

of

C

are,

H

o

s

pice,

P

alliative

C

are. What do these all mean?

I am overwhelmed

!
The decision to leave one's home can be one of the most difficult for the family to make. A Geriatric Care Manager can answer questions about financial resources that may or may not be available; and what the different levels of care are and what is appropriate for your parent. The Geriatric Care Manager has likely visited many of the facilities in the area and knows what they can and cannot provide and perhaps most importantly, their reputation.
I would be honored to meet with you and your family to help you face the decisions we all prefer to avoid and hopefully make this time of life more enjoyable and certainly less stressful!
Pam Stone, BSW, CCM
Certified Care Manager
Aging Life Care Association Advanced Professional Member
StaffLink Care Manager
National Institute on Aging: https://www.nia.nih.gov/health/what-geriatric-care-manager
Meet Pam Stone: https://www.stafflinkusa.com/meet-certified-care-manager-pam-stone-bsw/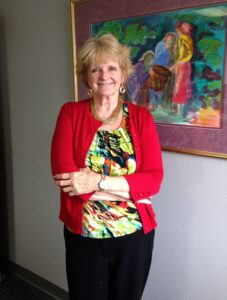 Latest posts by Pam Stone , BSW, Certified Case Manager (CCM)
(see all)