PRACTICAL RESOURCES FOR FAMILY CAREGIVERS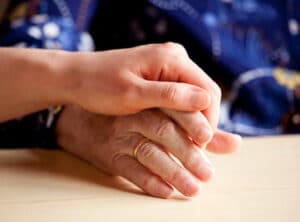 As we or a loved one ages, no one looks forward to needing a caregiver. However, the reality is that many of us will need some amount of help as we age or that we will be the one to provide such help. Caregiving can be overwhelming even for those who are dedicated to providing wonderful care for their loved one.
There are many practical resources available to make things easier for both the caregiver and loved one. This is a brief overview of some products and resources that you may not be aware of. It is definitely not an all-encompassing list of available products or associations.
These are a sample of very practical products:
Clothing that is easier to use

–

such as one-handed belts, zipper grips, aides to help close buttons, clothing designed for wearing in wheelchairs or in bed

–

such as pants with not only

a

front zipper

,

but one on each side

;

pens for easier writing

;

non-skid

dishware

, angled and weighed eating utensils

;

transfer aids;

inflatable "tub" for washing hair for someone who is bedridden

.

Grab bars are extremely helpful

in preventing falls. It is very important that these are properly angled,

located

and anchored to be safely used.

Although somewhat costly, these products may be of help: Electric toilet lifts; up-right walkers;

wheelchairs that can allow use of a standard toilet without the need to transfer;

phones designed for ease of use by those with physical or memory limitations

; fall alert and emergency access devices.

Low vision aids – including devices that can read printed material.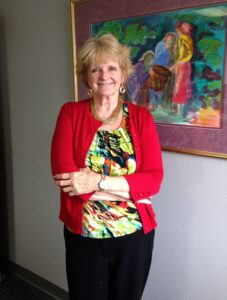 Latest posts by Pam Stone , BSW, Certified Case Manager (CCM)
(see all)