Senior Resource Options Plans Educational Programs for 2021
On May 5th, Senior Resource Options (SRO) held their first in-person monthly meeting since March 2020. They have been meeting this past year via Zoom. At the May meeting the members planned and organized education events and programming for seniors throughout the St. Louis region. For the time being programming will continue on-line.
Senior Resource Options (SRO) is a group of professionals that service seniors. Our Founder and President, Gretchen Curry, is a founding member of Senior Resource Options (SRO). StaffLink is the only home care and private duty agency that is a member of Senior Resource Options (SRO).
Besides our President, current members of SRO are Bruce Petrov (Home Maintenance Solutions), Nichole Huffman (Autonomous Case Management-ACM Care), Loire Kroeger (Grassmuck Realty), Kerry Ghormley (Mutual of Omaha), and Eileen Lambert (Oasis Senior Advisors).
Bruce Petrov's business provides home repair and maintenance services for seniors. Loire Kroeger is a real estate agent that specializes in the senior market. Autonomous Case Management (ACM Care) provides care management services by registered nurses. Kerry Ghormley is an insurance agent that offer various health insurance products to seniors and long term care insurance for those planning ahead. And Eileen Lambert provides assistance to seniors looking to find appropriate senior living communities.
Visit their Facebook page to see the video education programs over the past year.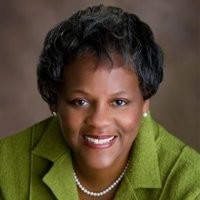 Latest posts by Gretchen Curry, MSPH
(see all)