Making the Shift from Surviving to Living: Meeting More Than Just the Physical Needs of Our Elders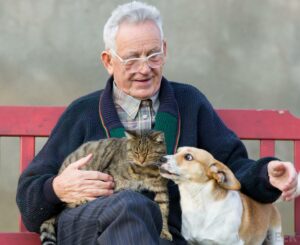 Written By: Amy Neu, MSW, LCSW
"I don't know why my body keeps going. I was ready to die a long time ago." "It feels like my days are full of nothing more than finding things to do to pass the time." "This place is pretty, and I have what I need to survive, but I stopped living a long time ago."
These are sentiments that I hear from many of my elderly clients who struggle with grief, loss, depression, anxiety, and loneliness. They live in situations where their physical needs are being met and in what appear to be comfortable conditions (i.e. they are functioning well at home, they live in beautiful senior communities, or they have the physical assistance they need) yet they are despondent. Their families and caregivers reassure them that they have a wonderful life and encourage them to participate in more activities and enjoy their time. However, these suggestions do little to change how these individuals are feeling. Eventually, everyone involved in the situation feels angry, disconnected, misunderstood, and stuck. How do we help our elderly or ill loved ones make the shift from merely surviving back to living and thriving? While there is not a one-size fits all answer, these suggestions do begin to address the underlying issues that negatively impact quality of life.
Make an appointment with a Clinical Social Worker or Care Manager. These professionals can conduct a full assessment of the individual needs of the client. Areas for assessment can include current physical, psychological, social, and spiritual needs; health and mental health history; client strengths; diagnostic evaluation; and recommendations for treatment, services, activities, and re-engagement.
Talk to your loved one about how they feel. Give them the space to be heard without interruption. Three questions you can ask to help guide this discussion are: "How do you feel?" "What do you need?" and "How can I help?" If they ask you to do something that you are not able or willing to do, be honest with them. Do not commit to something that you are not ready to do. This only leads to resentment in the long run.
How do you respond if your loved one tells you in a conversation that they wished they were dead? First, remember that you will not make the situation worse by talking about it. By encouraging this conversation, you are validating their experiences. Responding with a follow-up question is a good place to start in order to keep the conversation going. For example, ask them an open-ended question such as "When did you start feeling this way?" or "What are the hardest things for your right now?" If possible, avoid asking questions that start with "Why," as they may be perceived as judgmental. While these conversations are difficult, they are the gateway to re-engagement and re-connection, which are antidotes to despair.
Help your loved one re-engage in an activity. Connection to activities, people, and community makes people feel alive. Together, brainstorm variations of a favorite activity that may be manageable for their current situation and abilities. Then, if necessary, help them put these ideas into practice. For example, if your mother always enjoyed gardening but can no longer care for a whole plot of land, suggest tending to a small house plant or a few pots of herbs on the porch.
Recognize that feeling stuck in the attitude that "my life is already over" is not a normal part of aging. When an individual is consistently unable to feel enjoyment in life, it is essential that they receive a professional assessment to rule out depression or another mental health disorder. Common signs of depression in older adults include changes in sleep and appetite, consistent low mood, feelings of guilt, hopelessness, or worthlessness, thoughts of being "better off dead," and poor concentration. With the proper diagnosis and treatment, attitudes shift and the individual can begin to re-engage and enjoy life again. Quality of life encompasses so much more than our loved ones' physical conditions. Do not hesitate to seek advice from a professional to establish a plan that is tailored to your loved one's individual needs. Once they are able to acknowledge and address their social, psychological and spiritual needs in addition to the physical, they can make the shift from surviving to truly living.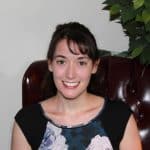 Amy Neu, MSW, LCSW received her Masters in Social Work from the Brown School of Social Work at Washington University. Amy provides private therapy for adults, families, and seniors who are facing a variety of issues including depression, anxiety, grief, coping with medical issues, and end of life. She has significant experience counseling seniors, caregivers, and families within medical systems and during transitional periods from home to alternate levels of care. In addition to Amy's clinical practice, she provides on-site counseling and education to staff throughout the continuum of senior living communities.
https://wcpastl.com/making-shift-surviving-living-meeting-just-physical-needs-elders/#
https://www.stafflinkusa.com/seventeen-activities-for-seniors/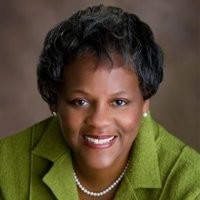 Latest posts by Gretchen Curry, MSPH
(see all)