Thirty (30) Self-Care Tips to Help for Seniors and Caregivers Fight the Winter Blues in this Extended Pandemic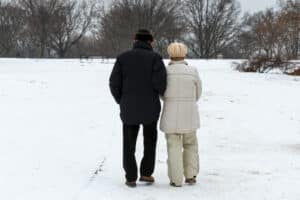 The pandemic started in February 2020. We are in the third winter season of COVID -19 pandemic. Prior to the pandemic, winter was acknowledged as a season that could bring about what is known as the "winter blues."  With the addition of the pandemic, which has gone on and on, the feeling of the winter blues has been compounded.
The recent spread of the Omicron variant across the country caused a rise in the number of infections, hospitalizations, and deaths over the last several months and weeks. Many have sought the safety of their homes and limited social and business gatherings. The feeling and reality of isolation has increased.
Seniors and caregivers of senior should pay careful attention to their mood and to self-care in the remaining winter weeks. Here are thirty (30) self-care tips that may help you fight and beat the winter blues during this extended pandemic.
Take Care of Your Physical Health (7)
Get out of house and take a walk- walk outdoors, walk in a mall, just keep it moving
Exercise at home to a YouTube video
Prioritize a good night's sleep and make an effort to get to bed early
Eat as healthy as possible, prioritize eating fresh fruit and vegetables
Drink plenty of water and limit caffeine, sugary beverages, and alcohol
Protect yourself from exposure to the virus during the pandemic, wear a mask, social distance, be selective about where you go in public
Get your COVID-19 vaccination and booster-current statistics are showing this is one of best choices you can make
Take Care of Your Winter Mental Health (4)
Sunlight is proven to help one's mental health-open your blinds and shades, sit or work in the sunniest room in your house, etc
Keep a gratitude journal-write 5-10 things down on a daily-basis that you are grateful to have experienced that day
Speak to yourself positively
Seek out ongoing or "as needed" professional mental health counseling to discuss your winter or ongoing blue mood
Set Aside Quiet Time (5)
Read a book
Take a long bath
Light a scented candle
Listen to uplifting music
Take time for quiet mindfulness, prayer or meditation
Make Sure You Stay Connected (5)
Join a virtual book club
Seek out free community and virtual lectures for enjoyment and learning
Start a weekly or monthly Zoom meeting with family or friends
Call three (3) friends that you have not talked to for some time to catch up on each other's lives
Invite a friend to join you for a brisk walk
Seek Out Support and Assistance (2)
Join a virtual caregiver's support group
If you are overwhelmed by responsibilities, seek out assistance from family, friends or professionals that might support you
Pamper and Treat Yourself (4)
Purchase fresh cut flowers, it will remind you that spring and summer are around the corner
Cook a lavish dinner at home, something that you would consider too extravagant to order from a restaurant
Spend money on one of the home entertainment subscriptions (Netflix, Amazon Prime, HULU, Disney+, etc) and enjoy an abundance and variety of entertainment without leaving the house
Go for a spa treatment at a spa where COVID-19 precautions are being carefully adhered
Address Financial Issues That Are Causing You to be Blue (3)
Review and adjust your monthly expenses
Attend a virtual class on budgeting and financial planning
Talk to a legit and reliable financial professional about your concerns, plans and goals
Winter will soon come to an end! The Omicron numbers are going down! During this time practice self-care to fight and beat your winter blues! Spring will be in bloom soon! Days are getting longer, and the weather will warm up!
Stay safe, fight, and beat those winter blues!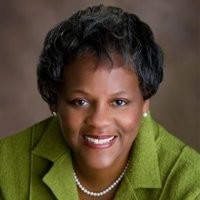 Latest posts by Gretchen Curry, MSPH
(see all)